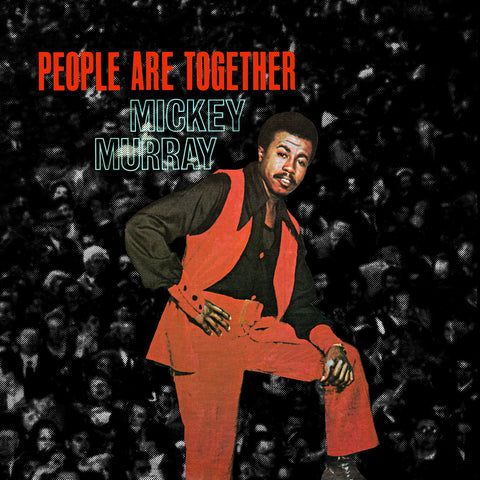 TRACK LIST/AUDIO SAMPLES
Side A
Side B
Throughout the sixties, Mickey Murray made a name for himself as a hard working entertainer viewed by many as a cross between James Brown and Otis Redding. He held a regular gig with Dyke and The Blazers on Broadway in NYC, toured with Wilson Pickett and The Staple Singers, and also performed sporadically with the queen of Soul, Aretha Franklin. All of his hard work finally paid off (though not financially) when he recorded his first single, "Shout Bamalama" in late 1967. It sold a million copies!

In 1969 Murray was signed to King Records. The label was preparing for the inevitable loss of James Brown. Since they obviously couldn't afford to sign another act of Brown's caliber, they decided to develop their own. Mickey was groomed by the label to become their next superstar act. He recorded People Are Together and they prepared to release it in 1970 on their Federal Records imprint. They chose the title track as the lead single. The response from most of the black DJs they relied on for support was that they wouldn't play the song. Most of them feared that the song was far too racially provocative for a developing artist. In fact, many black DJs said they were concerned they'd lose their job if they played the track. It didn't take long at all for King to abandon the release. According to Murray, the record may have never actually been formally released in stores.

Secret Stash is proud to present the first ever reissue of this lost gem. Each track has been carefully remastered from the original master tapes. We've also added a gatefold jacket packed full of liner notes and never before seen photos. As always, each unit is hand numbered, comes in a resalable dust bag, and includes a free download of the entire LP.